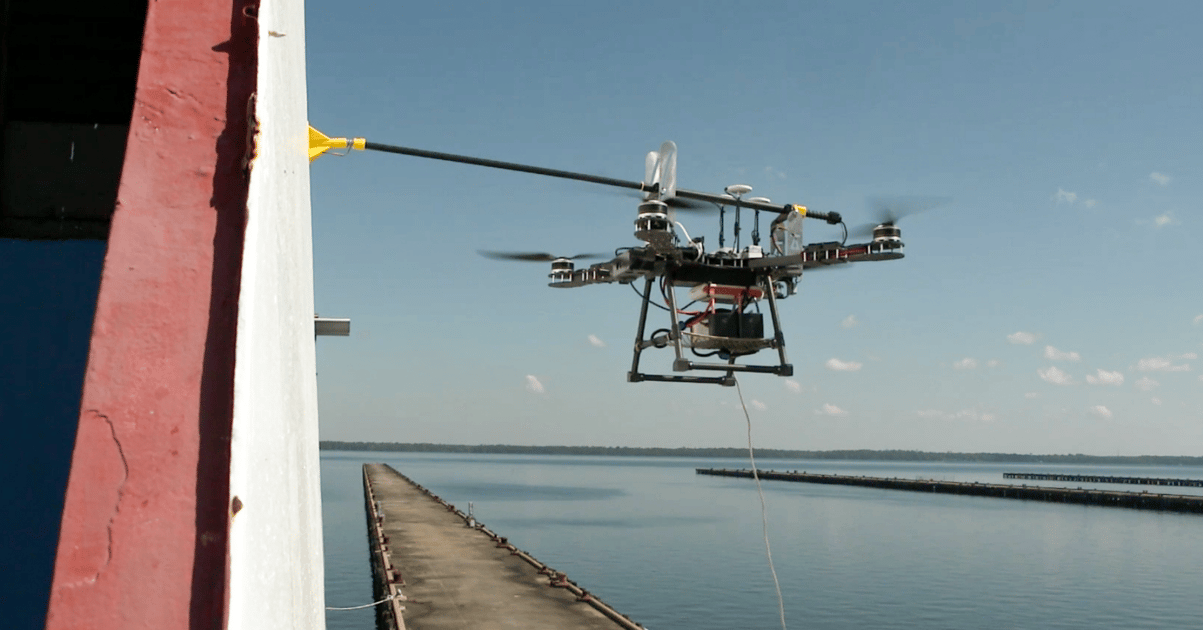 Robots are changing the way we protect assets and infrastructure from the effects of corrosion. Drones, bots, and crawlers can access hazardous or hard-to-reach areas for corrosion inspection, surface preparation, or protective coating application — preventing disastrous failures and keeping people and the environment safe.
New advancements in digitalization, automation, and machine learning are paving the way for further progress at the intersection of robotics and corrosion prevention, while increasing efficiency and safety, and even creating new jobs. A variety of robotic technologies are employed to access remote or hazardous areas, conduct precise and repeatable inspections, or perform tasks that are dull, dirty, or physically demanding.
Safety and accuracy are key drivers for the adoption of robotics in the war on corrosion. "Robots don't get cancer and don't breathe oxygen. They are tools capable of precision exceeding that of humans while gathering a plethora of data heretofore unavailable," says Bob Dahlstrom, CEO of Apellix, an aerial robotics company headquartered in Florida. "We are at an unparalleled time in history where machines and robots are able to do more than ever before and it's only just beginning."
"The sandblasting industry is dusty, dangerous, and dirty, and involves holding a high-pressure hose for a long period of time," says Gavin Gooden, Marketing Manager for BlastOne International in Columbus, Ohio. "Using robotics in this industry gets the blaster out of the dust, and doing the work safely from a distance. You use a robot to hold multiple hoses, you can increase the size of the blast hose, and get more work done faster, safer and cleaner."
What kind of work can robots perform? Here are a few examples:
Robotics is a fast-growing sector. According to the International Federation of Robotics, global robot density — the number of robots per human worker — is about 126 robots per 10,000 employees, a figure that doubled between 2015 and 2020. Many European and Asian countries are outpacing the adoption of robotics in the United States, says Quinn Holub, Gecko Robotics business development manager. "The U.S. needs to scale rapidly, which will create high demand for people to not only design and build robots, but to maintain and operate them."
Will robots take our jobs? It's a concern of many skilled corrosion experts and protective coatings craftworkers. As the field adapts to new tools and technologies available, it may change the desired skill sets and the day-to-day job functions of corrosion/protective coatings professionals.
"Robots don't take away jobs, they make them more upskilled and better for the operators. We are in a market where manual labor isn't desired and we have fewer laborers, so using robotics to do 90% of the job means you can get more work done, and pay the operators more, as they are worth it," says BlastOne International's Gooden.
Gecko Robotics' Quinn Holub says there is growing demand for high-quality technical talent: "There are so many excellent and high-paying jobs in the development of robotics and automation that it would be difficult to find a better career option."
"The prediction I want to highlight is that there's still an enormous amount of work that can only be performed by humans. With state-of-the-art tools, the operator of tomorrow will create unparalleled value to companies across industries," adds Holub.
To those wishing to work with robotics within the corrosion and protective coatings industry, Gooden says, "Our industry needs people that have experience in this industry with a passion for robotics. Go to college and learn the high-tech stuff about robotics, but do a really dirty summer job of being a blaster and painter to understand real-life Jobsite issues."
Adds Apellix's Bob Dahlstrom: "Absolutely go for it. Robots and corrosion are here now and in the future. Learn software programming and learn more about the fascinating world of corrosion. This is important work we are doing and we literally are changing the world."