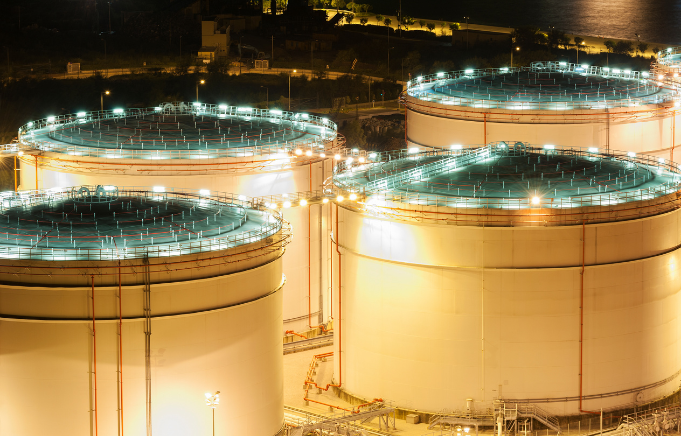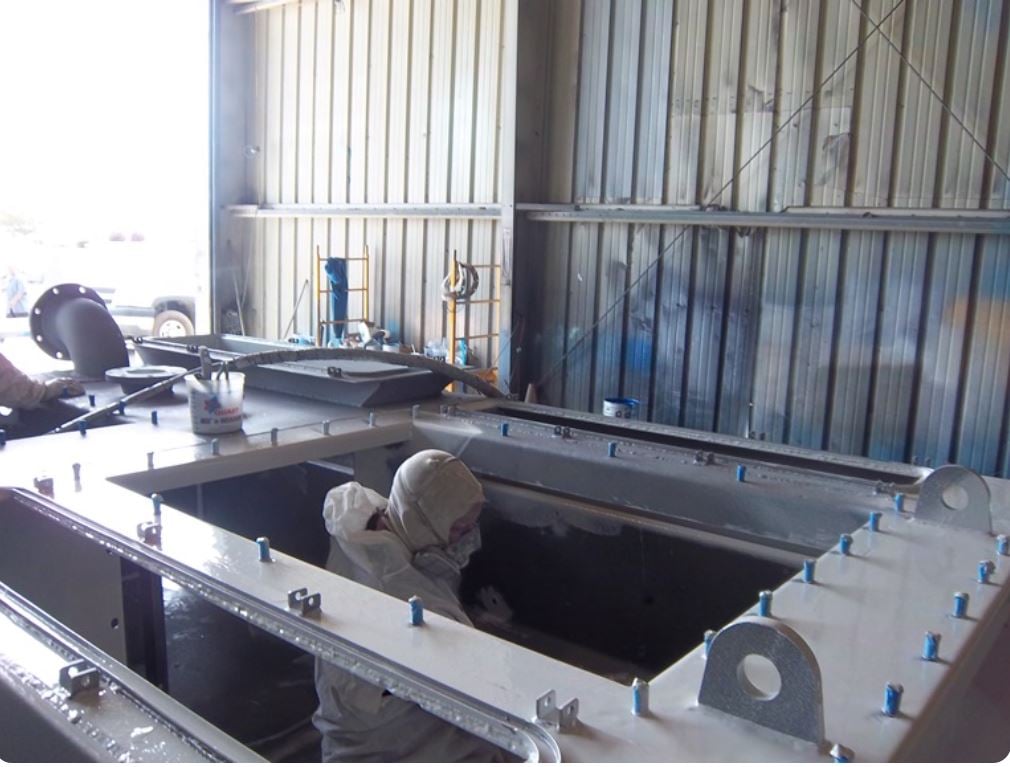 When NTS, Inc. was tasked with coating the interior of a large crude oil storage tank for Occidental of Elk Hills, a large oil field in California, the crew knew it was going to be a job with its fair share of challenges. A tight timeline, winter weather, and all of the safety considerations that come with working in an operating oil field were just a few of the factors that the NTS crew faced at the outset of the job. However, Chad Johnson, NTS coatings division manager, knew that with his expert team, success on the job was within reach.

Barrels and Barrels of Crude Oil
Occidental of Elk Hills is located in the southern portion of the San Joaquin Valley. The field is one of the largest oil and natural gas fields in the United States. According to Johnson, NTS does work at Elk Hills on a regular basis. This particular job was on a heavy crude oil storage tank that holds 40,000 barrels (BBL) of oil. "It's a large storage tank, measuring 100 feet [31 m] in diameter by 32-feet [10 m] tall," explained Johnson. He and his eight-man coatings division crew were directly tasked with working on the abrasive blasting and the application of the coatings.
Blasting the Steel
As the team readied themselves for the hard work ahead, a door sheet was cut out of the tank for easier access in and out of the area. Prior to that, the only access points were two 36-inch (91 cm) manholes. "At the end of the job, the door sheet was welded back into the tank, and the coating was applied to the area," said Johnson.

With a more convenient entry in place, it was time for the crew to remove the existing epoxy coating that lined the carbon steel substrate of the interior of the tank. This was done through abrasive blasting, using an eight-ton blast pot and Kleen Blast abrasive material. "The equipment we used during blasting included Intec 10,000 CFM [283 m³/min.] dust collectors, DH Tech dehumidifiers, and a Rapid Prep air dryer," said Johnson. The abrasive blasting process also prepared the substrate for the application of the Nova-Plate 325 coating. According to Johnson, the interior was abrasive-blasted twice to NACE No. 1/Society for Protective Coatings (SSPC) Surface Preparation (SP) 5: White Metal Blast Cleaning with a chloride wash to remove soluble salts in between the blasts. All welding repairs were made to the shell and roof areas where necessary, and in some areas where the steel was in very poor condition, the steel plates were replaced.
Holding up to the Heat
Once all necessary repairs and surface prep were completed, it was time for the NTS team to begin the process of applying the coating. However,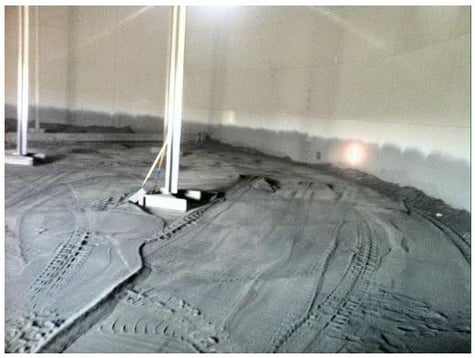 the conditions were less than ideal. The project took place during the winter, a time when temperatures can drop down well below freezing in California's San Joaquin Valley. "The Nova-Plate 325 needs to bbe applied in temperatures of 50 degrees Fahrenheit or higher [10 °C].
We also had to be careful to keep the humidity down," explained Johnson. The crew brought in heaters and dehumidifiers to keep the ambient air in the tank warm and dry enough for the application of the coating material.
Although the crew had to deal with the cold, the coating that lined the interior of the tank had to be able to withstand the opposite: temperatures between 225 °F and 250 °F (107–121 °C). "The oil inside the tank has to be kept moving, meaning that the crude oil is stored at extremely high temperatures," said Johnson. So they used Nova-Plate 325, which can withstand an immersion temperature of 300 °F (149 °C).

According to Matt Markowski of the protective and marine coatings division of Sherwin-Williams, Nova-Plate 325 is a ceramic and glass flake-filled novolac epoxy. "Novolac epoxies are highly cross-linked and very chemical resistant. Nova-Plate 325 can handle the high temperature produced water process, chemical attack, and abrasion that is prevalent in upstream crude oil production," stated Markowski.

In addition, the Nova-Plate 325 has a 24-hour return to service, can be applied in one coat, and has a 14-day recoat window. For the tight schedule of this particular coatings job, these characteristics were vital to the project's success. "Having a recoat window of 14 days allowed a stripe coat to be applied around all crevices, welds, and angles. There was no need for additional surface prep or the use of a different material. This factor, as well as the 24-hour return to service timeframe, assisted in the quick turnaround of the oil storage tank," said Markowski. The NTS crew applied one coat to the entire interior area of the tank with a Graco 70:1 XM spray system at a dry film thickness of 20–30 mils (508–762 microns).
Staying Safe in the Field
Perhaps the most challenging aspect of this project was the fact that the work was completed in a fully operational oil field. This meant that they continuously monitored the hydrogen sulfide and lower explosive limit (LEL) levels. "The safety requirements at an operating oil field are much more stringent than at the average location where a coatings contractor does work. Because of all of the dangerous conditions, there is no room for error or for someone not to follow all safety procedures and protocols," said Johnson.

For this reason, Bullard hydrogen sulfide monitors were used, and all crewmembers wore flame-resistant clothing, hard hats, safety glasses, and steel-toed shoes. During the application of the coating, Drager half and full-face respirators were worn, and Bullard Type CE abrasive blast hoods were worn during the surface preparation process.
Repeat Business
The responsiveness of the coatings manufacturer and the expertise of the NTS team were large factors in the success of the job. NTS specializes in oil field production tanks and the application of plural component materials. "I have worked with Chad [Johnson] and NTS for many years. They are excellent business partners and do the job right," stated Markowski.

Looking to the future, Johnson is confident that NTS will continue to provide their services to Occidental of Elk Hills and protect the interiors of heavy crude oil storage tanks with their workmanship and products.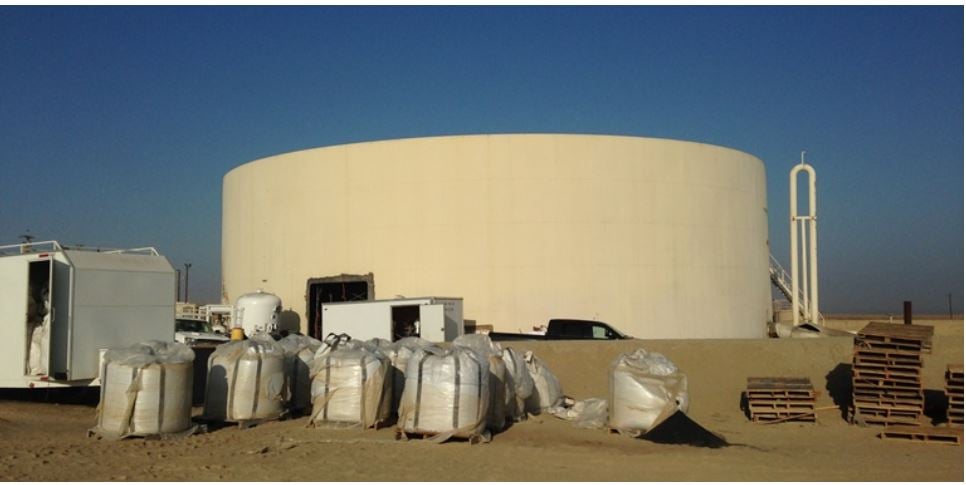 This article by Jennifer Frakes was originally published online for CoatingsPro Magazine. Photos courtesy of Sherwin Alumina. Republished with permission.

Check out AMPP's Pipeline and Underground Systems articles, related courses and certifications. Keep reading to find out more.
---
More Industry Resources

---
Education and Certifications for Applicators
Surface preparation and coating application certifications ensure your crew is equipped for a job well done. Learn more about our Abrasive Blaster Certification (C7) and our Spray Application Certification (C12) at ampp.org/applicator (linked here: https://www.ampp.org/education/job-function/craftworkers).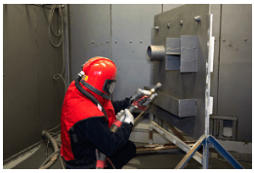 Abrasive Blaster Certification (C7)
Covers principles of surface preparation, surface cleanliness, surface profile, dust and debris control, and abrasives.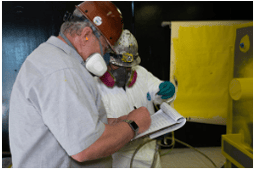 Spray Application Certification (C12)
This course is designed to train and certify marine/industrial applicators to operate airless/conventional spray equipment.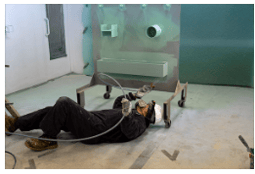 Coating Application Specialist (CAS)
Provides criteria for the education, training, experience, knowledge, and motor skills required to prepare and apply protective coatings to steel, concrete surfaces of complex industrial and marine structures.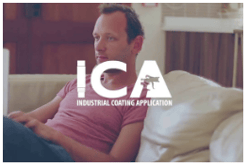 Industrial Coating Application
Comprehensive training program based on the NACE No. 13/SSPC-ACS-1 standard that sets the criteria for a qualified workforce that can meet contractors' and facility owners' need for consistent, quality work.
---
There Is Still Time To Register!
This is the largest and most comprehensive global industry event led by the leading source on corrosion, coatings, materials protection, and new technologies. Gain
key industry insights from over 600 hours of programming and hands-on training, including peer-reviewed symposia, forums, workshops, standards and administrative meetings, informational exchanges, and more. Join experts, professionals, and skilled workers from around the world to help shape the future of the industry. See You There!

---
World Traveler: Phil Fouche Educates Generations of Coatings Professionals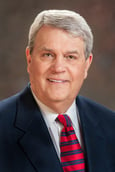 Podcast feature: Tune into AMPP's "member profile series" and find out what Phil Fouche, owner and president of oilfield equipment supplier Quatro Products dba REXCO in Odessa, Texas, has to say about the corrosion control and protective coatings industries. He shares some highlights and lessons learned from his decades spent as an education instructor. Check it out.
---
Whether you work in the field, in a shop, in an office, lab or a plant, wherever you are doing what you do, we want to see images of you out in the world.
Please send us pictures that show you working in your job, pictures that show you doing what you do best, and you being part of the industry.

Images and videos will be used in a variety of campaigns in 2023 that will highlight the offerings of AMPP as well as the individuals who give AMPP Purpose. Click the link below to learn more and submit your photos and videos today! https://lnkd.in/geg2xEi8
---
Join AMPP today and gain access to exclusive professional development opportunities, networking events, and industry resources that will help you stay ahead in your field.

As a Member, you'll have the chance to connect with other professionals and skilled workers, learn from industry leaders, stay up-to-date with the latest trends and advancements, and be a part of/and have a voice in shaping the future of materials protection and performance industry. Plus, you'll get discounts on our events and access to exclusive Member-only resources.

Don't miss out on this opportunity to grow your career or business and be a part of a vibrant and important community that is building a safer, protected, and more sustainable world through the advancement of corrosion control and protective coatings. Click here to see what's new and what you've been missing!