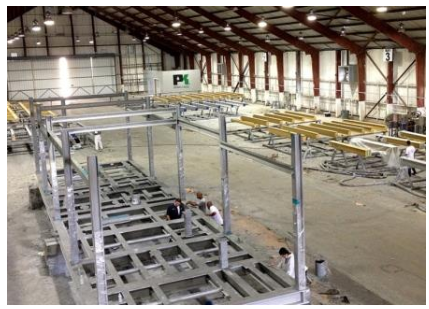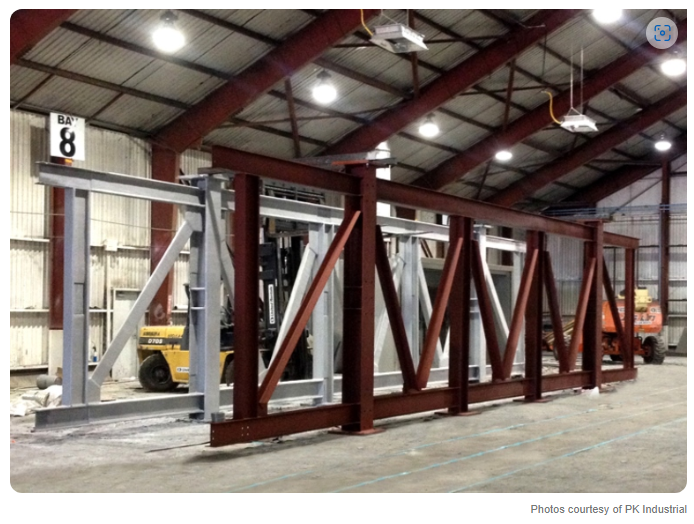 Unlocking the Secrets: Dive into the Top Three Burning Questions This Post Will Answer for You!
1. How did PK Industrial efficiently tackle the large-scale fireproofing and protective coatings application for Oneok Hydrocarbon LP Fractionation Plant in Mont Belvieu, Texas?

2. What are the critical aspects of the International Paint Chartek 1709 intumescent fireproofing coating system used in this project, and how does it enhance fire resistance for the structures at the petrochemical plant?

3. How did PK Industrial manage logistical challenges and adverse weather conditions, including a hurricane, to ensure safety and compliance while applying protective coatings and fireproofing at the Oneok Hydrocarbon LP Fractionation Plant?

At petroleum and petrochemical plants, fireproofing plant components is a vital yet daunting task. PK Industrial is currently applying intumescent fireproofing and coatings to approximately 300,000 square feet (27,871 m²) of structural steel, vessel skirts, and saddles for Oneok Hydrocarbon LP Fractionation Plant in Mont Belvieu, Texas. To conquer the logistics of this large-scale project, PK Industrial divided the job into three coatings phases: shop-applied, module assembly shop-applied, and field-applied. Read on to learn more about how PK Industrial tackled the job and dealt with some intense Gulf Coast weather.

Support System
According to Landon Riggs, operations manager of PK Industrial, dividing the Oneok Hydrocarbon LP Fractionation Plant job into three phases made sense for a variety of reasons. "This project spans two years of construction. We were able to increase the overall production schedule by 10–15 percent, utilizing our shops and the module shops. The majority of the fireproofing was already completed by the time the modules reached the field. The overall cost to the owner was also significantly reduced," said Riggs.

For this job, the majority of new black steel was used for modular pipe racks. These are a series of standard units that function together as structural frames completely fitted with pipes, cable trays, and miscellaneous equipment. For example, vessel skirts support tall towers and other vertical vessels at the plant site. Saddles are used to support horizontal pressure vessels and equipment. One end is typically fixed (bolted), and one end is loosely bolted with a slotted connection to allow for thermic expansion of the equipment.

The remainder of the steel was used for onsite "stick built" equipment structures and pipe supports for piping coming off of the racks and equipment. Stick built means that all erection was done onsite piece by piece with no pre-assembly at the module shops.

In the Shops
The first phase of the project consisted of the application of the intumescent and protective coatings in a shop setting. PK Industrial has two shops: one is located in Houston, Texas, and the other in Augusta, Kansas. "In order to facilitate the complex logistics of the projects, both shops were utilized," explained Riggs. During the in-shop coating process, there were 20 to 30 crewmembers working at any given time.

The second phase of the project occurred in off-site assembly shops called module shops. According to Joe Birk, project coordinator of PK Industrial, modules are assembled from stick built beams and columns after they have been coated in the shop. "After construction, some piping and equipment are installed at the module shops to reduce workforce and time onsite after modules are placed," said Birk. At the module shops, crews of 15 applied the intumescent and protective coatings over bolted and welded connections once the modules were erected.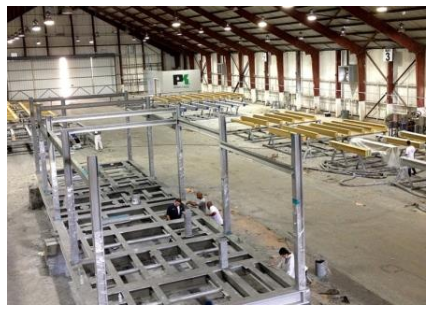 Once the modules were completed, they were transported to the jobsite where the steel structures were erected and all equipment was placed in its proper location. At this time, approximately 20 crewmembers applied the fireproofing and protective coatings to the field-bolted connections.
In all, more than 120 loads were shipped from the PK Industrial shops to the module shops and the Oneok plant in Mont Belvieu, Texas. Due to the various configurations of the steel components, they shipped all loads on float deck trailers.

Fireproofing 101
The PK Industrial crews in all three phases prepped the steel to a NACE No. 2/Society of Protective Coatings (SSPC) surface preparation (SP) 10: Near-White Metal Blast Cleaning. They prepared the steel prior to applying intumescent and protective coatings. Then, once the steel was properly cleaned, it was ready to receive International Paint's Chartek 1709 intumescent fireproofing coating system. According to Birk, this coating system is considered passive fire protection (PFP). "Despite its name, PFP is always at work. PFP measures achieve their intended purpose by raising the fire resistance of the structure, protecting the structure against the effects of fire, and minimizing the danger of fire-induced collapse or structural distortion. When properly installed and maintained, PFP can save lives and assets and the structure itself," explained Birk.

The International Paint Chartek 1709 intumescent coating system is rated for UL1709 two- and three-hour hydrocarbon pool fire. According to Birk, UL1709 is a standard test for evaluating fireproofing systems for petroleum and petrochemical processing plants. UL1709 simulates hydrocarbon pool fire conditions by subjecting a protected steel column to a heat flux that produces a temperature of 2,000° F (1,093° C) in five minutes. After that time, the furnace temperature is held constant for the remainder of the test, subjecting the test fireproofing system assembly to a heat flux of 65,000 BTU/ft²/hr. The test is terminated when the average temperature of the steel substrate reaches 1,000° F (538° C). "1,000° F is used as the failure point in standard tests because typical structural steel drops to one-half of its strength by this temperature," said Birk.

All modules and stick built columns and beams less than 25 feet (7.6 m) in elevation received the International Paint Chartek 1709 fireproofing, as did all pipe supports inside the fire envelope, equipment skirts, and saddles. The fireproofing system includes the following layers: a primer coat of International Intercure 200HS sprayed at a thickness of 2–3 mils (51–76 microns); FP-2 International Chartek 1709 sprayed at a minimum average thickness of 417 mils (10,592 microns) with HK-1 carbon fiber mesh installed at the mid-point; FP-3 International Chartek 1709 sprayed at a minimum average thickness of 599 mils (15,215 microns) with HK-1 carbon mesh installed at the mid-point; and International Interthane 990 topcoat sprayed at a thickness of 3–4 mils (76–102 microns). According to Birk, in the shop the coatings were applied with variable ratio heated plural component spray pumps, while in the field, Graco Xtreme single leg pneumatic spray pumps were used.

Epoxy and Urethane
In addition to the PFP system, some steel components also received an International Paint epoxy/epoxy/urethane coating system or an epoxy glass flake/polyurethane system. All top flanges of fireproofed beams, stick built columns and beams over 26 feet (7.9 m) in elevation, all vertical and horizontal bracing, and non-galvanized pipe supports outside the fire envelope were shop-coated with the epoxy/epoxy/urethane system. This coating system consists of International Intercure 200HS spray-applied at a thickness of 3–4 mils (76–102 microns); Intergard 475 applied at a thickness of 4–6 mils (102–152 microns); and International Interthane 990HS applied at a thickness of 2–3 mils (51–76 microns).

Structural steel that will have severe exposure (non-immersion) as well as exterior steel and handrails within 100 feet (30.5 m) of cooling tower fans received the epoxy glass flake/polyurethane system. "This two-coat system includes International Interzone 505, a 90 percent solids, high-build epoxy reinforced with chemically resistant high aspect ratio glass flake and the Interthane 990HS topcoat," said Birk. The crew applied the Interzone 505 at a thickness of 14–18 mils (356–457 microns) and the Interthane 990 at a thickness of 2–3 mils (51–76 microns).

The epoxy/epoxy/urethane coating system and the epoxy glass flake/polyurethane system were both applied using a 2.5-gallon (9.5 L) conventional spray pot with a dual regulator and DeVilbiss JGA series spray guns.

Rain and A Hurricane
Not only did PK Industrial have to deal with extremely complicated logistics for this job, the crews also had to contend with Mother Nature. The module shops for this project were both located along the Gulf Coast — Texas and Louisiana specifically — and with the timing of this phase, the module shop sites were often subject to inclement weather. "To maintain compliance with the product manufacturer's application guidelines, temporary structures were built around the erected modules as needed to ensure that conditions could be maintained and disruption of the coatings work was kept to a minimum," stated Birk.

However, rain was just the tip of the iceberg, so to speak. In 2013, when Hurricane Isaac hit land in Louisiana, sites in that state were evacuated and shut down until the all clear was given.

Keeping Safe
Safety was the top priority for all aspects of this job, and PK Industrial had full-time site safety reps to monitor each phase of the project. According to Birk, the crews also wore substantial leather footwear, hard hats, fire retardant clothing, and American National Standards Institute (ANSI) z87.1-2010 eye protection. "In-shop PPE [personal protective equipment] included Tyvek coveralls, chemical resistant, powder-free latex gloves, ANSI z87.1-2010 eye protection, and particulate respirators," said Birk.
At the module shops and the project site, harnesses with shock absorbing lanyards, positioning and restraint lanyards, and retractable lifelines were used by all workers anytime they were working above grade, on scaffolding, on ladders, or on aerial work platforms.

Time and Money Saved
Overall, Riggs reports that this job is going very smoothly, with an estimated completion date of fall 2014. Much of the success of this project can be attributed to PK Industrial's phased approach to the job and the utilization of in-shop coating system application. And for a client that needs attention to detail and a protective coating, this timely project is sure to be a successful one, too!

Science Behind It: Intumescent Coatings on Steel

The ever-increasing use of steel as a construction material has led to enhanced flexibility in design as well as significant time savings in the construction industry. However, its use in social infrastructure and buildings has brought an additional challenge — that of fire safety. In the event of a fire, steel can lose its strength and collapse, resulting in damage to property and, in the worst case, loss of life.
Continue Reading

This article by Jennifer Frakes was originally published online for CoatingsPro Magazine. Republished with permission.

Check out AMPP's Oil and Gas Production articles, related courses, and certifications. Keep reading to find out more.



---
More Industry Resources

---

The Coatings Professionals Free Resource to Find Solutions!
Find listings for coatings, application equipment, safety equipment, trade associations, and more in CoatingsPro's SourceBOOK — for FREE on our website!
SourceBOOK has been developed to offer people in the coatings industry — contractors, specifiers, engineers, and more — a FREE one-stop-shop resource. Bookmark this directory for the next time you're looking for a specific coating vendor or technology. Find your solution!
---
Calling All U.S. Military Veterans:
Unlock an Exciting New Chapter with AMPP!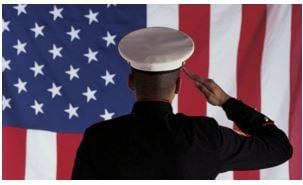 Are you a U.S. military veteran yearning to secure your next mission in life? Take a leap into the dynamic world of materials protection and performance with AMPP! We understand the valiant sacrifice you've made for our nation, and now it's our turn to give back.
Welcome to the AMPP Workforce Development Program! 🌟 This is where valor meets opportunity. Our mission? To turn the tables on unemployment among our heroes and catapult you into a thrilling career. Apply today - Summer Program Applications are being accepted June 1, 2023 - August 1, 2023.
Here's how we gear you up for success in the corrosion and protective coatings industry:
🚀 AMPP Bootcamp for Veterans - Get ready to dive into three tailor-made training paths that will set your adrenaline pumping. Whether you are a strategist, a tactician, or a guardian, we've got a path carved out for you. Sharpen your skills and race up to an AMPP Level I certification. But wait - there's more! We've got your back on travel and accommodation during training, so your focus remains razor-sharp on acing the mission.
🤝 Forge Alliances with Industry Mentors - Mentorship is your weapon of mass construction! Align with seasoned professionals who will be your knowledge arsenal. They'll counsel you on the myriad career avenues in the corrosion protective coatings industry, and be your allies in building a powerful network.
💪 Empowerment to Soar High - This program is your launchpad. With an AMPP certification, an invaluable skill set, and a brotherhood of professionals by your side, you'll be well-equipped to conquer new heights beyond the military. Your career in the coatings and corrosion industry will be nothing short of legendary.
Your valor deserves greatness. Lock and load for the adventure of a lifetime with AMPP. Gear up! We can't wait to see you soar. 🚀
For more details and to apply, get in touch with us today at EMERG@ampp.org or Christine.Lajzo@ampp.org. #HeroesToTitans #AMPP #VeteransInArmor
---
Corrosion Control in the Oil and Gas Industry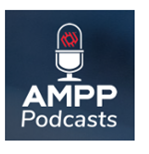 Bob Franco, president and owner of Franco Corrosion Consulting, LLC, joins the MP Interview Series to discuss corrosion control in the oil and gas industry, as well as his new book on the topic. His book, Corrosion Control in Petroleum Production, Third Edition, which he co-authored with Tim Bieri and is being published by NACE, has been extensively updated to include the latest information on corrosion control in the industry. Franco describes the book as his "legacy document," and it will be available later this month. Transcript
---


Author Interview: Corrosion Control in Petroleum Production
In this webcast, you'll hear about how the third edition of this classic book is written for those who have the responsibility for corrosion management of subsurface, surface, and subsea equipment used for producing and processing oil and natural gas. It has been greatly expanded with new pictures, photographs and tables. The authors will talk about what they learned along the way during the book's development while explaining major upgrades and new technologies were selected for corrosion control.
Available On-Demand Webcast | Duration: 52 Minutes | Earn PDHs | FREE
---
You Talk...We Listen
Tell us how we are doing and what you would like to see in future blog posts.
We want to hear from you in this quick two-minute AMPP Poll.

---
Take your career or organization to the next level. Being an AMPP Member gives you access to discounts on certification renewals, course registrations, AMPP products and services, networking events, and industry resources that will help you get ahead and stay ahead. There are various membership levels for you to choose the one that best fits your requirements and provides you with more access to knowledge and resources. Join AMPP Today!