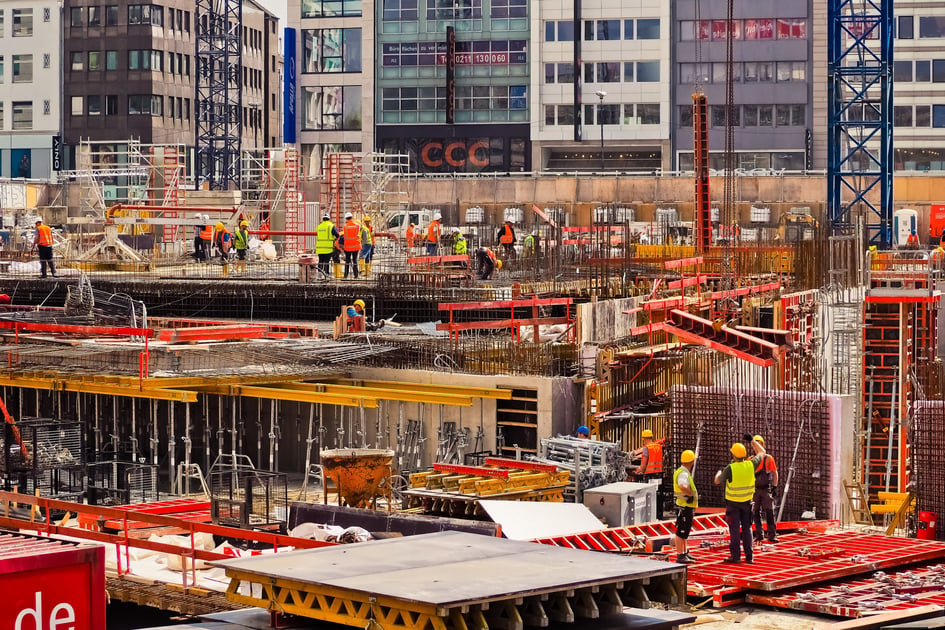 AMPP members worldwide are greatly saddened by the ongoing tragedy in Surfside, Florida. Our corrosion and concrete experts want to be a resource to policymakers and federal agencies investigating the cause of this collapse and have

formed an Advisory Panel of renowned experts in corrosion of concrete structures. The panel will engage in analysis of the Champlain Towers disaster with a focus on fast-tracking standards, guidelines, and training requirements to improve inspection, evaluation, and ensuing repairs of concrete structures. The panel is dedicated helping the Surfside

community and society to ensure another tragedy like this never occurs.
Although the investigation into the specific cause of the building collapse is ongoing, previous inspections show that corrosion and spalling of the concrete may have been key contributing factors. To be a resource so these issues are properly understood and addressed, AMPP has compiled the following summary and information on concrete corrosion.
The Phenomenon of Corrosion
Corrosion is a naturally occurring phenomenon commonly defined as the deterioration of a substance (usually a metal) or its properties because of a reaction with its environment. Like other natural hazards such as earthquakes or severe weather disturbances, corrosion can cause dangerous, expensive, and sometimes catastrophic damage to everything from vehicles, home appliances, and water and wastewater systems to pipelines, bridges, and buildings. However, there are proven methods to prevent and control corrosion that reduce or eliminate its impact on public safety, the economy, and the environment.
The science of corrosion prevention and control is highly complex, as corrosion takes many different forms and is affected by numerous factors. Corrosion professionals understand the effects of:
• Environmental Condition (soil resistivity, humidity, exposure to salt water on various types of materials)
• Types of products to be processed, handled, transported, or stored
• Required lifetime of the structure or component
• Proximity to corrosion-causing phenomena such as stray current from rail systems
• Appropriate mitigation methods
• And other considerations needed before determining the specific corrosion issue and specifying an effective solution.
Concrete Corrosion
Concrete is considered the second most common manmade material (after potable water), with about one cubic yard produced for every person on the planet per year, resulting in more than twice as much concrete being used as any other building material.
Concrete is a composite of sand and gravel bound in a cement matrix. Much of this concrete is reinforced with steel to improve its tensile properties. Thermodynamically, steel will corrode at some point, but the high alkalinity of concrete passivates the steel until the pH falls, deleterious ions enter the concrete, or the electrical potential of the steel changes.
In the case of the collapsed portion of the Champlain Towers building, thorough inspections of the concrete foundation conducted by corrosion professionals is critical to understanding the underlying cause of the failure and - if corrosion played a role - recommend preventive design and regular maintenance and inspection.
By following appropriate strategies and obtaining sufficient resources for corrosion control programs, the best engineering practices can be achieved. The benefits of this include increased public safety, reliable performance, maximized asset life, environmental protection, and more cost-effective operations in the long run.
AMPP members—many with expert certifications related to preventing the various forms and occurrences of corrosion—work in every industry to manage corrosion from original system design, through monitoring, maintenance, refurbishment, technological advancement and application, and ongoing management.
The Association for Materials Protection and Performance, AMPP, is focused on the protection of assets and the performance of industrial and natural materials. AMPP was established in 2021 following a merger between NACE International and SSPC: The Society for Protective Coatings. The new association unites 145 years of corrosion control and protective coatings expertise and service to industry and members worldwide. Today, AMPP is the world's largest corrosion control and protective coatings organization serving more than 40,000 members in 130 countries. AMPP is headquartered in the United States with offices in Houston and Pittsburgh, and additional offices in Brazil, Canada, China, Dubai (training center), Malaysia, Saudi Arabia, and the United Kingdom.
FREE DOWNLOADS
White Paper: An Action Plan for Reducing Pipeline Failures, Costs with Corrosion in the Water Sector
Special Report: The Future of Corrosion Control, Insights from the Experts